3 Unsafe Ways You're Wearing your Seatbelt
One of the most frustrating times as an ER doctor, is where you see a devastating injury that was 100% preventable.
You may be surprised, but that can even happen with….wearing seatbelts.
Seatbelts? Yep. While absolutely life-saving, reducing the risk of death in drivers + front-seat passengers by 45% and serious injury by 50%, wearing your seatbelt incorrectly can also be life-threatening.
Every so often, we take care of patients injured in an accident where a correctly worn seatbelt would have protected them fully, but instead they were gravely injured by wearing it incorrectly.
Don't let that happen to you or your family by avoiding these 3 common seatbelt errors.
Letting the lap belt ride on your stomach, not your hip bones: When lap belts rise up, they can cause a dangerous phenomenon known as "submarining". That can lead to intestinal injury, and even rupture of abdominal organs.

Wearing only the chest belt without a lap belt: this can cause liver damage and transection.

Wearing only the lap belt: can cause lumbar fractures and intestinal damage.
Quick 5-Step Checklist for Safe Seatbelt Wearing:
Always wear BOTH lap and chest belt

Keep lap belt LOW. This means right against your hip bones. Sitting up straighter (instead of a reclined/slouching) and keeping your feet a little further out in front of you can help the seat belt stay in place in case of an accident.

Pregnant women – ALWAYS keep the lap belt BELOW your belly – never ever on top of it. This is the same for anyone with a little extra belly 

For kiddos, many aren't large enough to keep the lap belt against their pelvic bones – so keep them in a booster. The purpose of the booster is to keep the seat belt exactly where it should be on their body - we see injuries from children in a severe accident where wearing the seatbelt properly could have fully protected them, but by wearing it improperly, they were gravely injured.

Reduce slack. Before you drive off, do a quick check to reduce any slack in your own belt, which could also contribute to sliding.
---
5 Common Car Seat Errors – That Any Parent Can Make.
Got kids in Car Seats?
Raise your hand if you've struggled to install a car seat correctly (raises hand….). According to the NHTSA, over half of all car seats are installed incorrectly. Truth? It can happen to anyone.
So, with back to school, now's a great time to double-check your car seat settings and make sure you're not making any of these 5 most common errors.
(plus, see below for the car seat trade-in going on now).
Turning to face forward too quickly

Baby seems uncomfortable with his legs bent – right? Resist the urge to turn quickly, as baby's spine, legs, and head are actually at much lower risk of injury when facing backwards. In fact, come European countries recommend keeping rear-facing until 4 years old!
Rule of thumb – keep kiddo facing backwards until around 2 years old. Check your own car seat, and see what the maximum height and weight is to stay rear-facing – they'll be safest traveling that way.

Skipping the tether strap.

Once your kiddo is facing forward, it's absolutely NECESSARY to use the tether strap (which connects the back of the car seat to the vehicle).
That keeps the car seat from flipping forward in an accident. Without it, a child's head could move by an extra 6 inches.
Most new cars now have a small bar either on the back of the seats, or on the vehicle wall (see an example here at NHTSA)

Having the restraints too loose

Keep those restraints snug! You should be able to slide a single finger under the restraints at the level of the collarbone, just under the width of two fingers.
Make sure baby isn't wearing any coat or anything bulky that could keep the straps from being sufficiently snug.

Keeping a car seat too long

Car seats have expiration dates - usually around 6-8 years. That's why it's not a great item to get as a hand-me-down, if it's been in circulation for multiple children. Also, a seat should be replaced after an accident, due to the possibility of micro-damage.
To be certain about any recalls, make sure to register your car seat with the manufacturer (even if you didn't do this when you purchased, you can likely go register now, to be sure that you don't miss any important safety information).
Want a new car seat? Target has their car seat trade from September 11-23, 2022, and Walmart hosts their own trade-in (although their exact dates have not yet been posted).

Not securing OTHER passengers.

You may think about your baby – but what about another parent or grandparent also in the car? An unbuckled adult is an uncontrolled missile in an accident: if an adult is riding without a buckle, OTHER people in the car are 3-4x more likely to die in a crash because of being hit and injured by the adult. So, make sure that EVERYONE is buckled up!
With just a few tweaks, you can make sure that everyone is safe in the car. Now if it were only so easy to keep cheerios from getting into every crevice…..
All my best,
Dr. Darria
Dr. Darria is a Yale and Harvard-trained emergency room doctor, national TV health contributor, and national bestselling author of Mom Hacks. She's also the founder of Trueve, your source for evidence-based women's and children's health information – because you deserve honest, accurate health information, and the peace of mind that comes with it.
---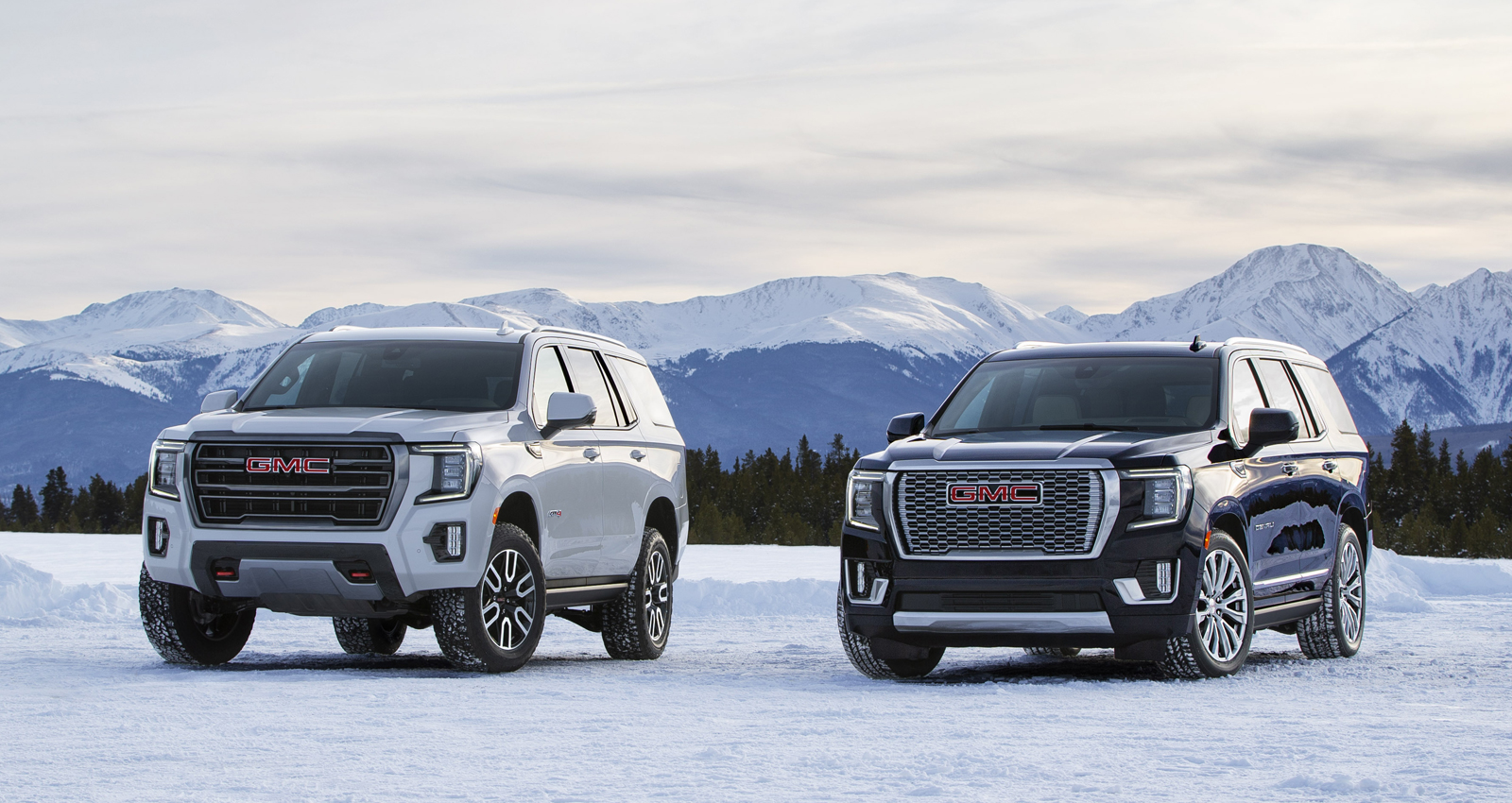 The 2021 GMC Yukon Expected to Arrive Fall 2020!
The Next Generation Yukon/XL is engineered, and purpose built specifically with the Yukon customer in mind. With its bold styling, first-class appointments, class leading technologies, and authentic capability Yukon Denali has been strategically positioned to win against the competition.
Exterior Features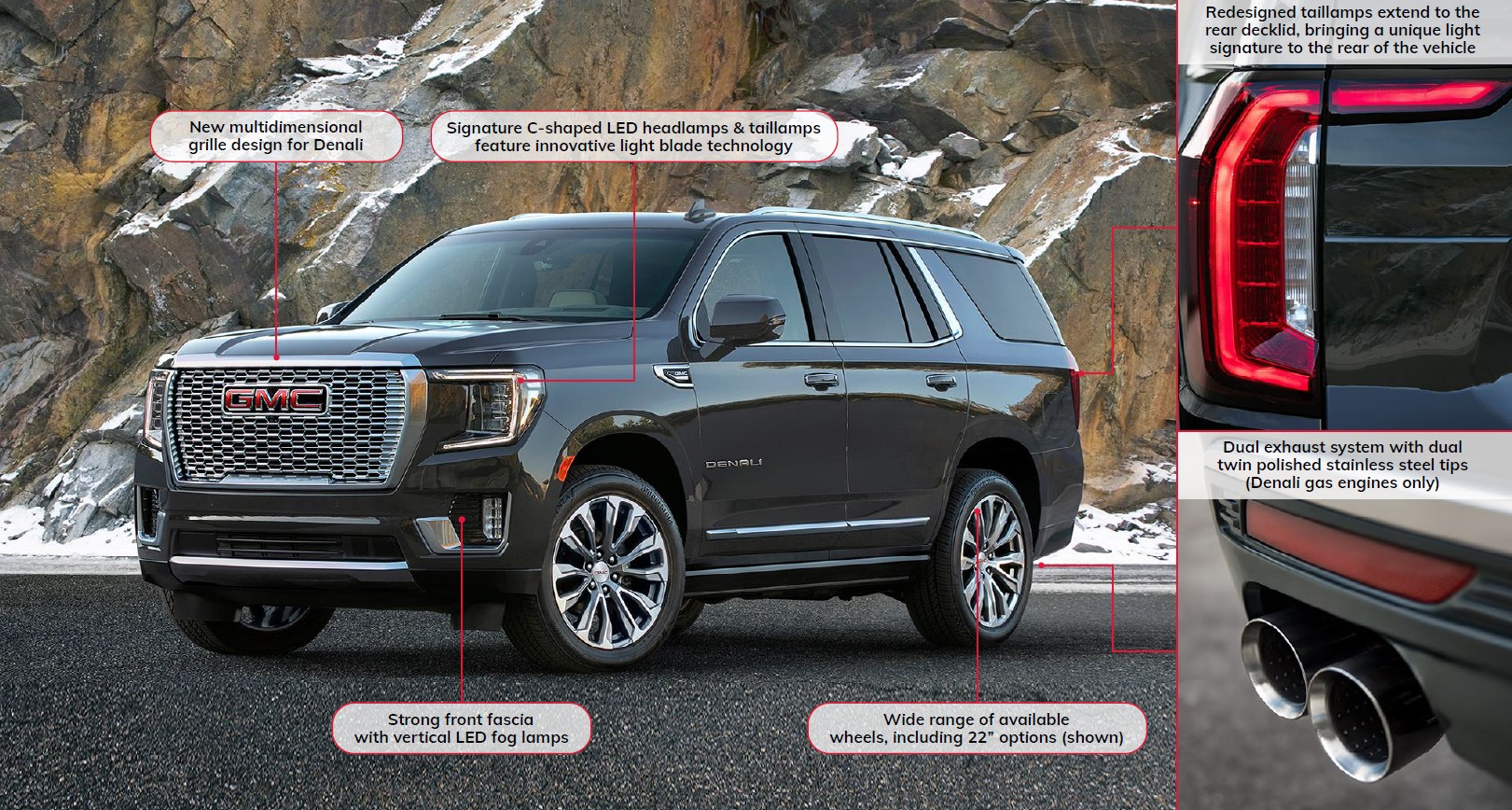 Interior Features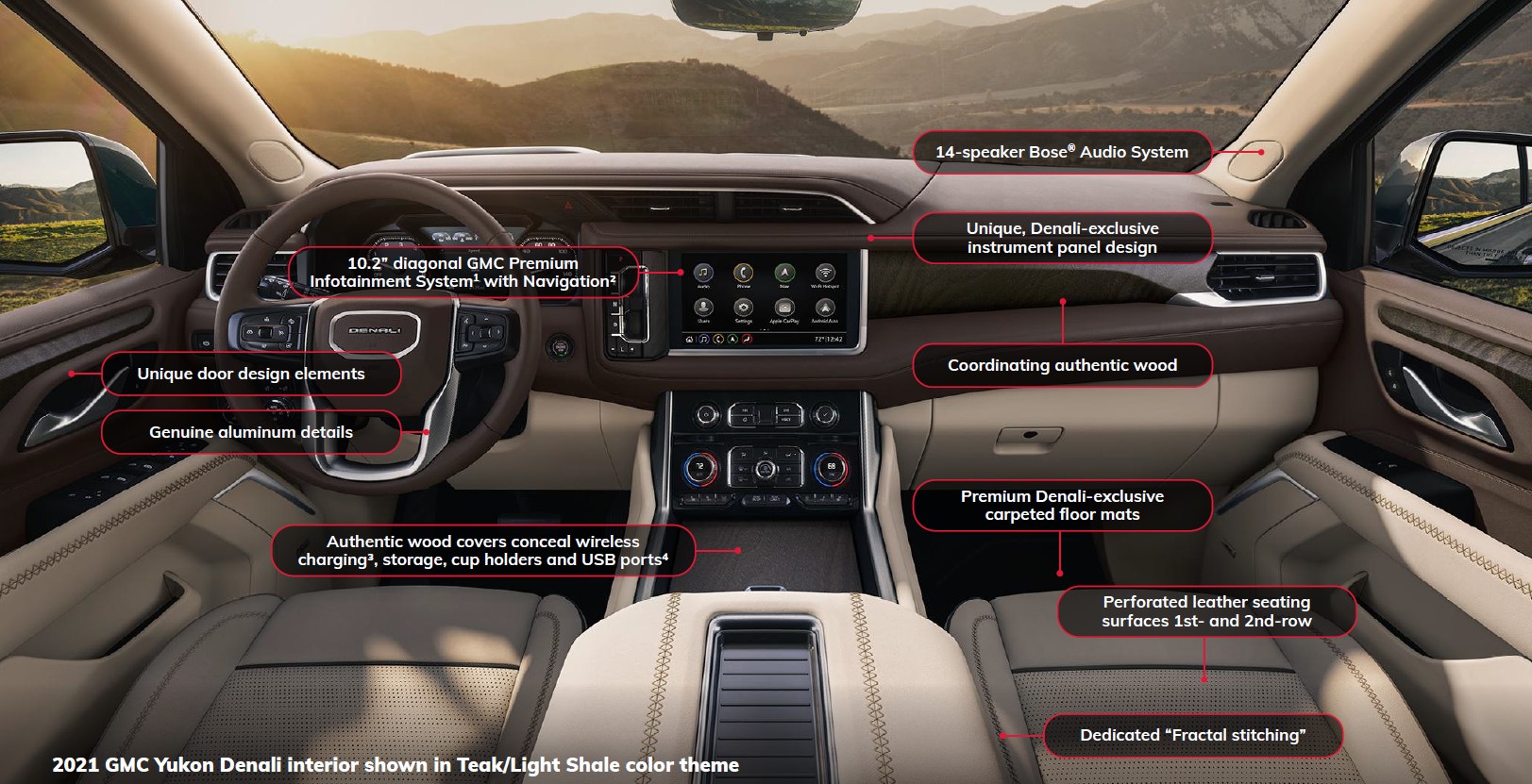 ---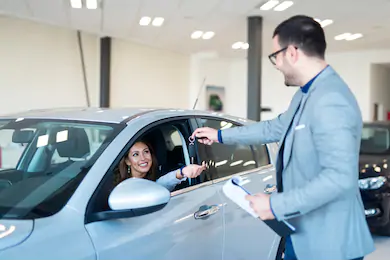 What Our Customers Say About Us
100 Percent satisfied with our experience at Long!! This dealership has our business for life! Jason Odom is our salesman and Kelly Mayhew was our finance genius! They both made me feel comfortable the entire process. I work full time and live in Alabama and that didn't stop us from getting the best service and deal for us!! Jason started by a phone call asking what my needs were in my next vehicle and sent me website links via text that I could click and view! When my husband and I narrowed down the one we liked. He even sent text videos showing me the car like I was there!!! It was awesome to hear the benefits of the car and felt like I was there looking at it! I was super nervous about financing because I've had bumps in the road over the last couple of years while my husband was recovering from a motorcycle accident but that didn't stop Kelly!! I filled out a quick finance application on their website and within minutes Kelly was on it! They have over 40 lenders and she was able to find the best one for me with a payment that fit our needs!! The whole process took them less than an hour!! (It took me more time to choose between awesome inventory!) I can't thank Jason and Kelly enough for the extraordinary customer service and quality product! Matter of fact, we already took it on a road trip and it's amazing!! Loved everything about my experience!! Thanks again Long!!! Oh!! And I almost forgot to mention, Jason came to us on his OFF day to help me with my work hours!!
---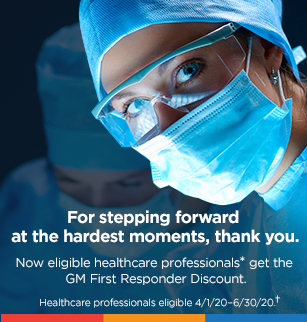 Healthcare Professionals are now part of the GM First Responder Discount Program through June 30, 2020
We're proud to announce that from April 1 to June 30, 2020 eligible healthcare professionals (as listed by the U.S. Bureau of Labor Statistics) qualify for the GM First Responder Discount.
In the spirit of the GM First Responder Discount, we're giving a special discount on eligible, new Chevrolet, Buick, GMC and Cadillac vehicles as a gesture of thanks to the Healthcare Professionals facing this time of difficulty. Extending the best first responder discount from any car company to healthcare professionals is a natural reinforcement of our gratitude.
Call us at 423-745-1962 for further information.
---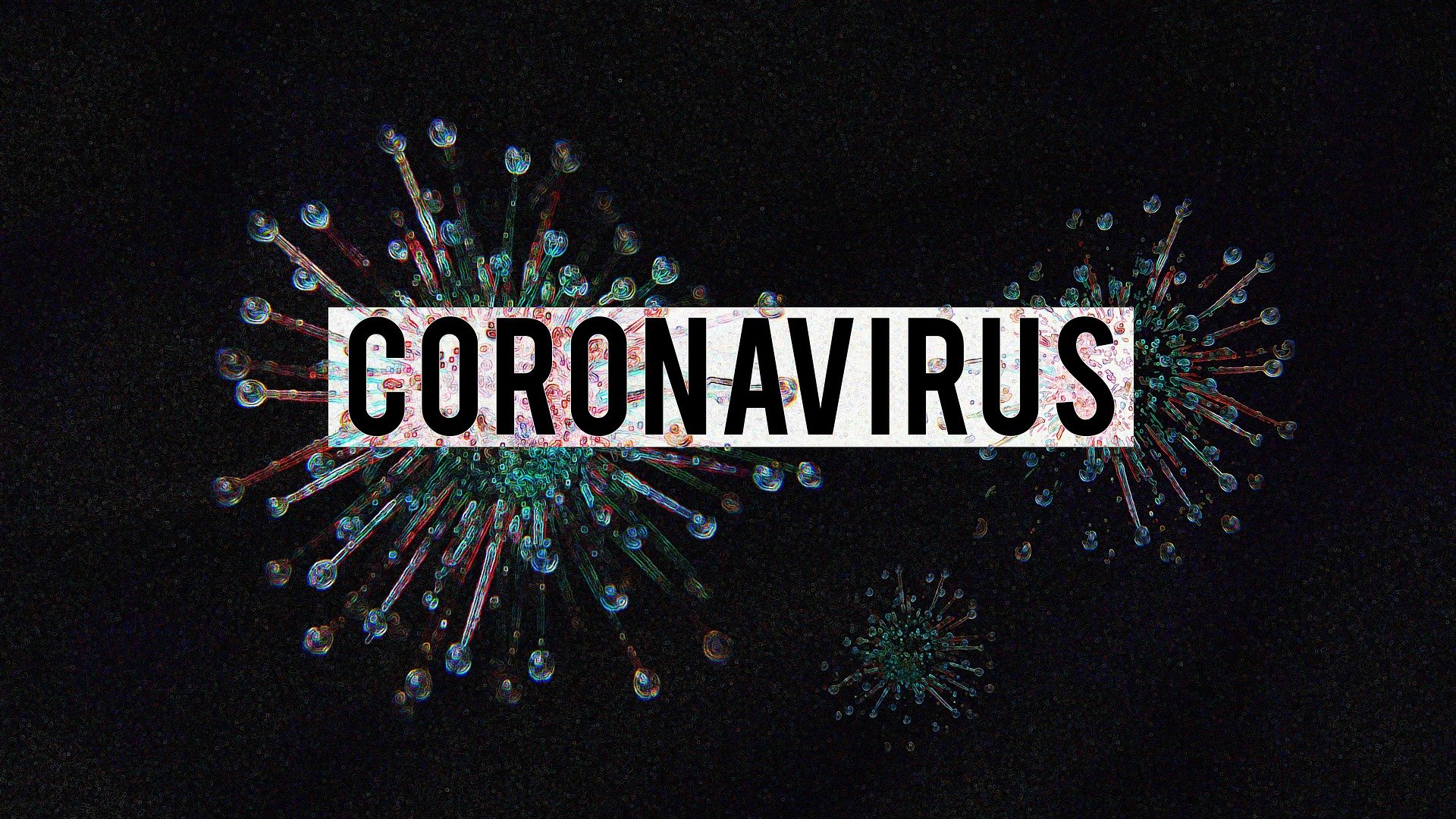 Long Automotive Coronavirus Policy
As a member of our automotive family, we appreciate the trust that you place in us.

In the current environment it is important for all of us to, perhaps, be a bit smart and a bit more conscious of the world around us. It is for that reason that we wanted to update you on what we are doing to ensure your health and safety during your visits to our dealerships.

Our efforts include:
Plastic covers are placed on your vehicle's seats, floor, and steering wheel when it is in for service.
Technicians wear disposable gloves when in your vehicle.
Knobs, gear shift lever and, where possible, any interior surface touched are wiped down before the vehicle is returned to you.
Any time any person leaves one of the tables in our showroom, that surface is wiped down.
All door handles, push bars, or surfaces normally touched are cleansed multiple times each day.
There is an increased frequency and rigor of cleaning in our retail locations and office environments.
We are offering pick-up and delivery of your vehicle for routine service or repair. (Distance restrictions may apply).
If you wish, newly leased or purchased vehicles may be delivered directly to you without your coming to the dealerships.

We are commited to providing you the confidence that you need and deserve while visiting our safe comfortable environment. Thank you for your continued trust in Long Automotive and we look forward to seeing you soon.

Sincerely,
Saphura and Nelson Long
---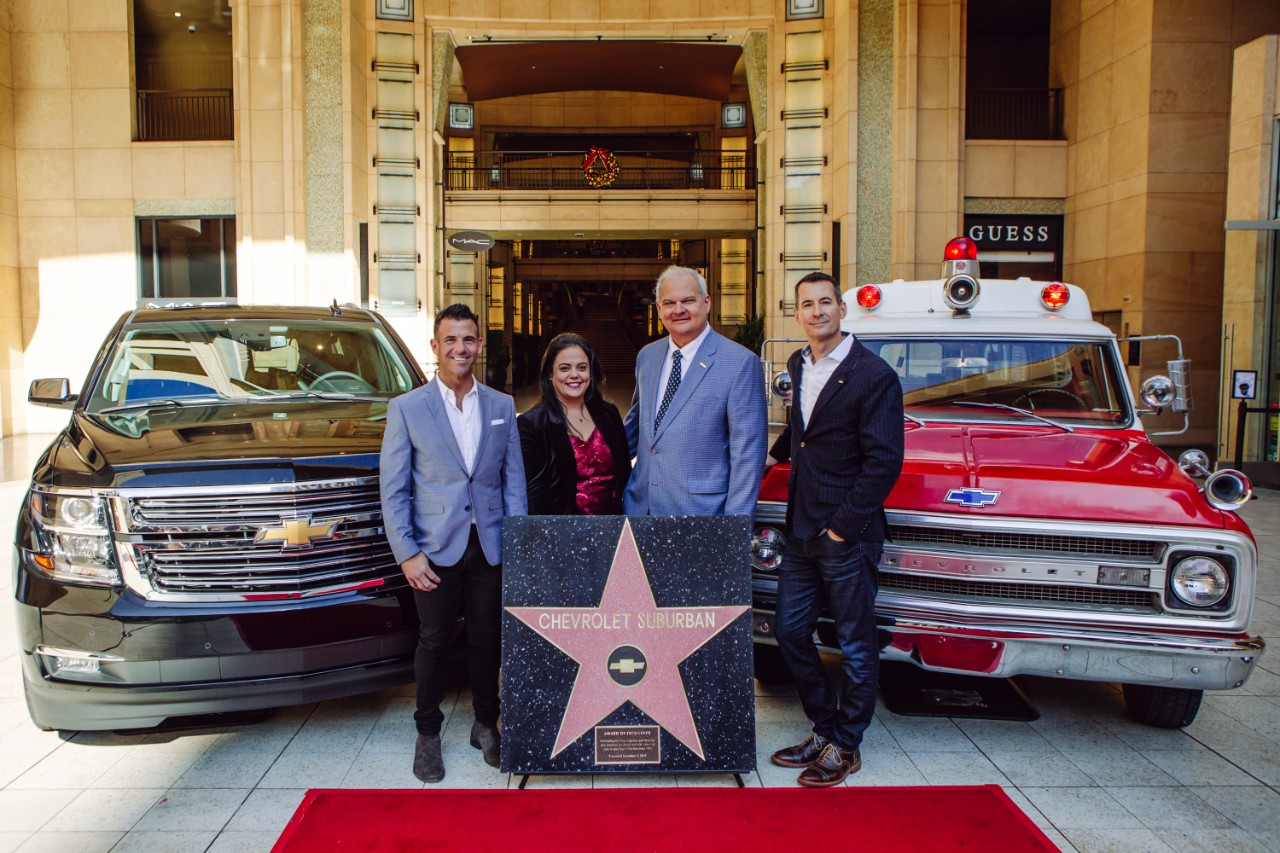 Chevrolet Suburban First Vehicle to Receive Award of Excellence Star at Hollywood & Highland
Iconic vehicle starred in more than 1,750 films and television series since 1952
Los Angeles:
Today, the Chevrolet Suburban became the first vehicle ever awarded an Award of Excellence star at Hollywood & Highland. Presented by the Hollywood Chamber of Commerce and unveiled at a ceremony on Hollywood Boulevard, the award recognizes Suburban for its 67-year career in Hollywood film and television.
---

2019 GM Military Discount Extends Eligibility to All U.S. Military Veterans in November
Overview:
The GM Military Discount Program is extending eligibility to include all veterans of the U.S. Military from November 1, 2019 - December 2, 2019.
---
2017 Kelley Blue Book Brand Image Award is based on positive consumer perception
GMC won Kelley Blue Book's 2017 Brand Image Award for Most Refined Brand today. It's the fourth year in a row GMC has earned the award, as it continues to earn praise for its premium trucks and SUVs from....
---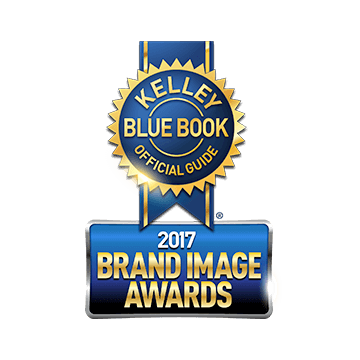 We offer a full lineup of luxury sedans and SUVs designed to give you a thoroughly enjoyable driving experience. We're proud to invite you to explore our lineup's recent awards and accolades. Come check out our value!
---
Chevy. The only brand to earn J.D. Power Dependability Awards for cars, trucks, and SUVs. Now 3 Years in a row!
Including:
2018: "Most Dependable Compact SUV, Midsize Car, Large Light Duty Pickup and Midsize SUV"
2017: "Most Dependable Small Car, Large SUV, Large Heavy Duty Pickup and Midsize Sporty Car"
2016: "Most Dependable Midsize Car, Compact SUV, Large Heavy Duty Pickup and Midsize Sporty Car"
---